Boiler Repair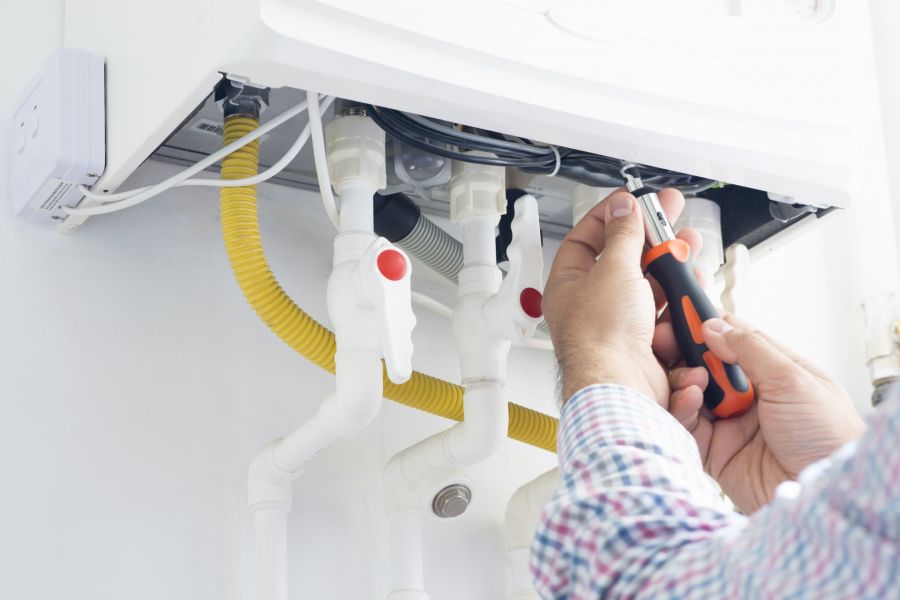 There are numerous reasons to call 24 Hours Drain & Sewer Line Cleaning for boiler repair and installation. From experienced plumbers to quick responses, 24 Hours Drain & Sewer Line Cleaning has earned a solid reputation as an industry expert for boiler repair throughout the area. Call today and learn how we can help you with our quick, cost-effective boiler installation and repair services.
---
Call for a FREE Quote
---
Emergency Boiler Repair
If your boiler stops working for any reason, you might be in for a long, cold night. It's hard enough to find plumbers who offer insured, licensed work on boilers. Try finding one who's available all day every day! You can reach 24 Hours Drain & Sewer Line Cleaning at any time when you have a boiler emergency. We've been offering emergency boiler service since 2018.
Boiler Installation Experts
Most cities require boilers to have what's called a backflow assembly. This prevents the water in your boiler from flowing back into the municipal water system. In addition, many cities require the back-flow assembly to be tested regularly to make sure it's in working shape. At 24 Hours Drain & Sewer Line Cleaning, we always ensure that your boiler is within city code. This way, you can stay warm while staying within the law!
Maximum Heating Efficiency
In addition to installing and repairing your boiler, we also look for opportunities to make your boiler more efficient. We can install boiler efficiency controls that change your boiler's temperature based on external weather, and make it better able to adjust to temperatures inside the house. This helps you both heat your house more effectively and save money.
If you're looking for a professional, reliable, knowledgeable team of plumbers who offer emergency service on boilers, look no further! Call 24 Hours Drain & Sewer Line Cleaning at (856) 329-5975 today for a free quote!