Water Line Repair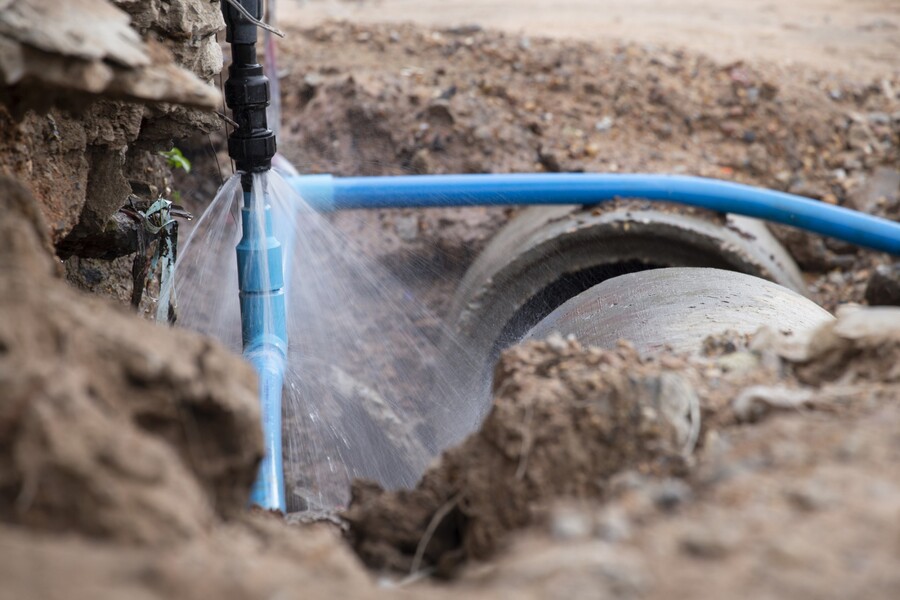 Water is often delivered to a home through a single water line so if it has sustained damage it is probably affecting your entire home. If you are in need of water line repair services, call 24 Hours Drain & Sewer Line Cleaning. We have specialized in main water line repair since 2018. Due to our years of experience combined with our utilization of the best tools and products, we are able to provide clients with the best services possible.
---
Call for a FREE Quote
---
Water Line Repair by 24 Hours Drain & Sewer Line Cleaning
If you're experiencing problems with your water line, don't delay. Some of the most common water line problems homeowners experience are leaks. When dealing with a leak in your water line, no matter how small, it is important you take action as soon as possible to avoid further damage.
Some common causes of water line damage are:
Everyday wear and tear
Freezing and thawing
Mineral build-up
Overgrown tree roots
High water pressure
How to Know if You Need Water Line Repair
If you have noticed any of the following issues, you may be experiencing a problem with your water line. Some of the tell-tale signs of a damaged water line are:
Water build-up in your yard
Discolored water
A drop in water pressure
Why Choose 24 Hours Drain & Sewer Line Cleaning for Water Line Repair?
Water lines are an important part of your home's plumbing system so if you have identified problems with yours, call today. There are several factors that can cause damage to your water line, but 24 Hours Drain & Sewer Line Cleaning can help. Since 2018, homeowners have trusted 24 Hours Drain & Sewer Line Cleaning for water line repair. Call today for a fast quote on water line repair.